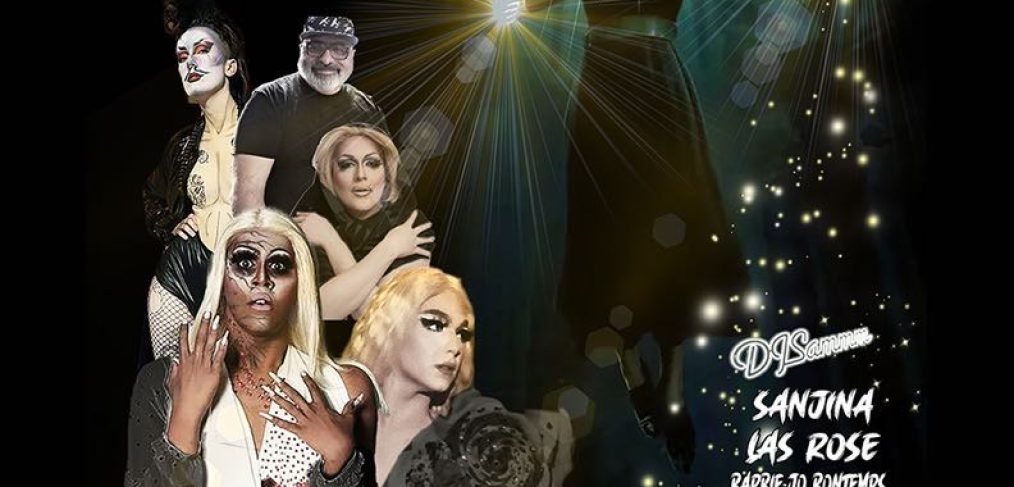 Every Monday night, an extraordinary event takes place in Toronto that keeps the city buzzing with excitement and anticipation. The FML Party, a weekly celebration of drag performances, electrifying music, and an energetic crowd, took place once again on Monday, September 4th. With the enchanting acts by Sanjina da Bish Queen and Las Rose, the captivating live performance by Barbie-Jo Bontemp, and the infectious energy of the audience, this week's FML Party was yet another memorable affair.
The Mesmerizing Drag Performances:
Sanjina da Bish Queen, Toronto's very own trans Fijian Bollywood Remix, took the stage by storm with her mesmerizing drag performance. Bringing together elements of her Fijian culture and Bollywood flair, Sanjina captivated the audience with her unique style, grace, and magnetic stage presence. Her performance was a true reflection of her diverse background and garnered appreciation from everyone present.
Las Rose, the talented drag daughter of Barbie-Jo Bontemp, showcased her exceptional skills, leaving the audience in awe of her talent and showmanship. With an electrifying presence and an impeccable sense of style, Las Rose delivered an unforgettable performance that marked her as a rising star in the drag scene. Her ability to captivate the crowd and leave a lasting impression was nothing short of extraordinary.
As the matriarch of the FML Party, Barbie-Jo Bontemp graced the stage, showcasing her unparalleled talent and charisma. With a larger-than-life personality and an immense stage presence, Barbie-Jo delivered a live performance that was nothing short of spectacular. The audience was treated to a show filled with glamour, charm, and sheer entertainment, solidifying Barbie-Jo's status as an icon in the drag community.
The Energetic and Passionate Audience:
What truly sets the FML Party apart is the energetic and passionate audience that gathers each Monday night. From the moment the doors opened, the crowd was filled with anticipation and excitement. They wasted no time in hitting the dance floor and immersing themselves in the infectious beats provided by me, DJSammm. The energy was palpable throughout the night, as the audience danced, cheered, and celebrated the spirit of the FML Party.
The FML Party, a weekly extravaganza of drag performances in Toronto, continues to captivate and inspire audiences every Monday night. With talented performers like Sanjina da Bish Queen and Las Rose, the dazzling live performance by Barbie-Jo Bontemp, and the unwavering enthusiasm of the audience, each week brings new moments of magic and celebration. The FML Party is a testament to the power of art, entertainment, and the vibrant drag community that comes together to create an unforgettable experience.